The Top 6 Ways to Make Money Online for Extra Cash
How do you make money online? That is what everyone wants to know. How do I escape getting up every morning to meet the mule. That's an old saying which now translates to getting up to meet rush hour traffic.
It sucks, it really does. More than 40 hours a week is wasted appeasing the desires of a corporations stock holders.
Then all you have to show for it is a check that basically tells you how much your time on this planet is worth.
As a result people are fighting each other to be one step above middle class. It's a shame that people cannot get up in the morning to live a fulfilling life.
Desperate for an alternate lifestyle you start to wonder,
How can I make

money

online?
How can I live a care

free life

?
I am going to give you 6 ideas of how to make money quickly so that you can try to live carefree.
The Top 6 Ways to Make Money Online for Extra Cash
In my short time on this website I made $100 dollars. Its was really easy. People are willing to pay for knowledge.
When somebody doesn't understand how to do something they search for an expert. Fiverr.com has made it very easy for people to engage with experts for any online service.
There are freelancers that will do Graphics and Design, Digital Marketing, Writing and Translation, Video & Animation, Music and Audio, Programming and Business assistance.
If you have any of these skills you can make some money on the side.
How I Made Money on
Fiverr
I was doing video production. Producing Brand Marketing videos was fairly easy and very rewarding. The videos were posted on You-tube and used on company websites.
This gig category  is in high demand. There are dozens of new job request on Fiverr for this category everyday.
Take a chance on some of the other jobs on Fiverr.com. Most gigs range from $5 – $25.
Read My Earlier Blog Post about My Fiverr Gig!!
The Top 6 Ways to Make Money Online for Extra Cash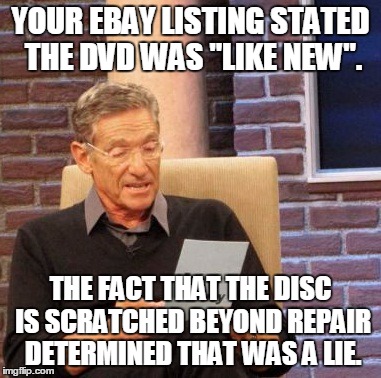 v
Everyone has heard about eBay. eBay is one of the fastest and easiest ways to make money online. One man's trash is another mans treasure.
In the past 60 days I have racked up $920 in sales on eBay. Mostly from selling iPhone's that I repaired myself for sale on eBay. If you have any technical skills put them to use. It could be a huge money maker.
Maybe your niche can be selling Pre-owned clothing. The possibilities are endless. Starting an account on eBay is really easy.
If you start with eBay you are going need a PayPal account that is linked to your own bank account to receive payments.
Please Read My Blog Post about How I Sold My Galaxy S7 On eBay!!!!
The Top 6 Ways to Make Money Online for Extra Cash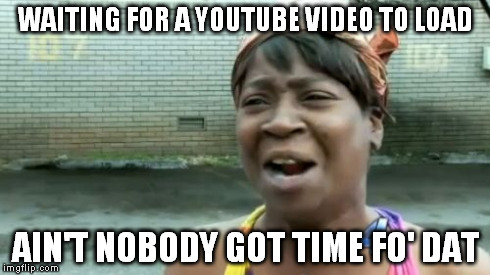 The next top 6 way to make money at home for extra cash is none other than YouTube.
I am sharing my experience with each platform in this list. I have some varying degrees of success with each one. Which is why I am pleased to announce that my channel EatsfromthaEarth has peaked at 15 subscribers. I have made absolutely nothing from YouTube.
But I think that it has the most growth potential. The top earner's are like stupid top ten billboard pop singer white girl rich.
My favorite you-tuber is David Dobrik. He has a Comedy Vlog on YouTube that is blended with planned skits and daily vlogs. His estimated net-worth is $2 million. This is the type of success that is possible on YouTube with dedication and effort.
I was making a vegetarian comedy cooking parody show… then I stopped lmao. Of course who hasn't tried YouTube. My Mom is on Youtube… crazy, things didn't work out for her either. (jk)
So with a bit more effort you can achieve more success than I have.
The Top 6 Ways to Make Money Online for Extra Cash
It is fairly obvious how to make money on Craigslist or on Facebook Groups. I prefer Facebook groups because you get a very good idea of who you are meeting. Craigslist meet ups can can be a bit more precarious.
I sold some old used tires that I didn't need anymore for $200. Items that you have around that can't be shipped and have to be picked up locally are perfect for this. I also enjoy buying furniture and restoring it. With a little elbow grease you can turn a 20 dollar table into a 100 dollar table.
The Top 6 Ways to Make Money Online for Extra Cash
5.  Blogging
I have been blogging for awhile now but practice makes perfect. It is definitely  something that can't be mastered overnight. With each different website that I create I like to believe  that I am just a little closer to achieving success. I learned what works and what doesn't work. There are many different skills needed for blogging success. .
Out of all of my top 6 ways to make money online for extra cash this has to be the hardest one. Getting traffic to new domain can be extremely difficult.
On my long commutes i have listened to about 4 different audio books about SEO (Search Engine Optimization) and Content Marketing that has really given me the leg up I needed to pursue my goals.
Blogging is something that will suck the life out of you faster than you can replenish it. The long term benefits will definitely be worth it.  After some real hard work you might see some results from a years work on a blog.
Blogging has to be something that you are passionate about. There has to be something to can keep you going when you are broke and tired from staying up late writing.
The Top 6 Ways to Make Money Online for Extra Cash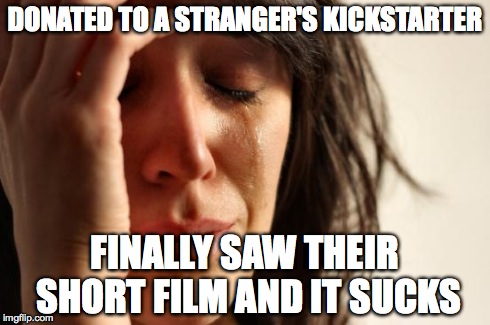 I once took a stab at trying to use kick-starter. This is my last top 6 ways to make money online for Extra Cash.
For about a year I have been sporadically updating my website called HammondHerald.com. It is a fake news parody with satirical articles mostly about politics.
My kick-starter was to create a real Newspaper. The idea was to take peoples submissions for funny news article ideas and make them come alive in print. Then that person would receive a print version of the news paper to trick their friends. The kick-starter goal was for $1000. And I think I only got 2 or 3 pledges. lmao!
This experience helped  me learn more about crowdfunding. It is actually really hard to build support for your idea on kick-starter without having an actionable marketing plan for promotion
I made a promotional video that detailed the plan and I put it on Facebook, twitter, and YouTube. Then I paid for advertising all three platforms. I spent the most money on Facebook. I got hundreds of likes but hardly anyone followed through to actually pledge.
My idea was not inspirational enough and I don't think my video was dramatic enough. You have to connect with people emotionally. People like to give money to kick-starters that make a difference in the world or to really cool inventions.
Check out my other blog post about making money online!!!